MINOR ADJUSTMENTS AND MAJOR RENOVATIONS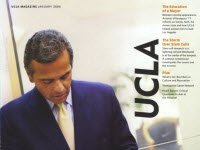 We helped re-define
UCLA
and guided its makeover into much more than an alumni magazine.
Maybe you want to reach a different audience and need to change your content accordingly. Maybe you've decided to improve and expand on one aspect of what you're doing to make it your primary offering. Or maybe you've noticed that you've drifted away from your original goals and need to course-correct before readers or users start drifting, too.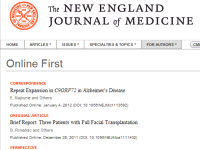 Based on our suggestions, NEJM revamped its e-newsletter to more effectively pull in Web visitors.
Whether your product is a magazine, a website, or a digital application, we can help you figure out what to renovate and how. And we'll work with you and your staff to draw up an action plan and put the changes into place. We've helped revamp publications and digital products for, among others, The New England Journal of Medicine, Edutopia, Discovery Communications, UCLA, Acoustic Guitar, Cardiology, The Jury Expert, and EyeNet.
REVAMPING SERVICES
Critique the publication, website, or app
Assess whether content fits your business strategy and your audience's needs
Facilitate discussions with your team to agree on new directions
Create a repositioning or redesign plan
Produce sample content, mock-ups, prototypes
Analyze staffing and processes
Develop workshops to build new skills
Work with staff members and managers to implement changes
Can we help you improve or revamp your website, magazine, or other content-driven product? Please get in touch.
See a summary list of all our services.