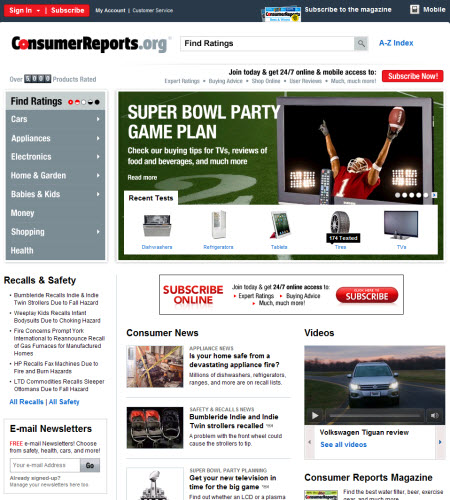 In preparation for a new initiative emphasizing online content several years ago, the editorial director of Consumer Reports asked us to develop a custom training program for his staff. We developed seminars designed first to introduce the broad concepts of Web publishing and then to apply them to specific tasks of writing and editing content for the ConsumerReports.org website.
RESULTS
Over three days, we presented two interactive workshops to 10 small groups, roughly a hundred writers, editors, and producers in all.
One workshop, entitled "Writing and Editing for the Web," included sections on how to stop thinking like print, making text easy to scan, using the power of the Web, writing clear and informative display copy, and creating search engine-friendly text.
The other workshop, "Blogging 101," covered the anatomy and taxonomy of blogs, editorial approach and style, legal considerations, writing exercises, a tour of notable blogs, and tools and processes.
Learn how we can provide custom training, facilitate meetings, and conduct retreat programs for your team. Or view more portfolio examples.