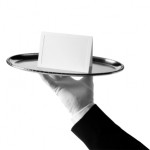 The links below lead to pages that help move our consulting projects along. If you're a current client, please click on one or more of them.
Manage or work on your project: If we're helping you launch or improve a magazine, website, digital edition, or other content animal, this is where we're jointly tracking milestones, uploading raw material, discussing key issues, and performing other such project management tasks.
Pay a bill: On this page you can pay an invoice for an ongoing project or pre-pay for a small block of editorial consulting time. Credit cards welcome.
If you're not currently working with us on something, check out what you're missing: Services, Portfolio, and About Us. And feel free to contact us.