GETTING THE BEST FROM YOUR STAFF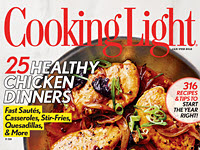 Customized training included seminars on editorial packaging and working with freelancers.
Sometimes young editors need a review of the basics—leads and endings, for instance, or how to invent and assign focused story ideas. Veterans may benefit from advice on packaging articles for maximum impact in today's multiplatform environment or guidance in editing for the Web's impatient, task-oriented audience. Not to mention blogging and creating content for Twitter and Facebook.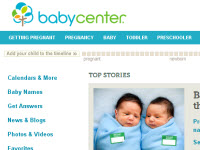 Following workshops on editing for the Web, we monitored and critiqued staff work.
If you're planning a new direction, your team may need help grasping the model and building it into their routine. Or your group may need to learn new processes and get used to new tools. Whatever your staff members' experience and expertise, we can bolster their skills, shift their thinking, and energize them to create a better product.
We've done training and meeting facilitation for clients such as Cooking Light, BabyCenter, ConsumerReports.org, WebMD, Health, PC World, Advanstar, the AARP Bulletin, American Hospital Publishing, Berklee College of Music, Lifeway, String Letter Publishing, FamilyFun, and World Vision.
TRAINING AND FACILITATION SERVICES
Analyze strengths and weaknesses of current work
Present customized workshops and retreat programs (on such topics as story concepts, line editing, writing for a broader audience, structure and style, giving good service, writing and editing for the Web, blogging, search engine optimization, and social media)
Provide one-on-one coaching
Follow-up assessment of work
Facilitate constructive self-critique sessions
If you'd like us to create a custom training program for your team or facilitate a meeting or retreat, please contact us.
See a summary list of all our services.