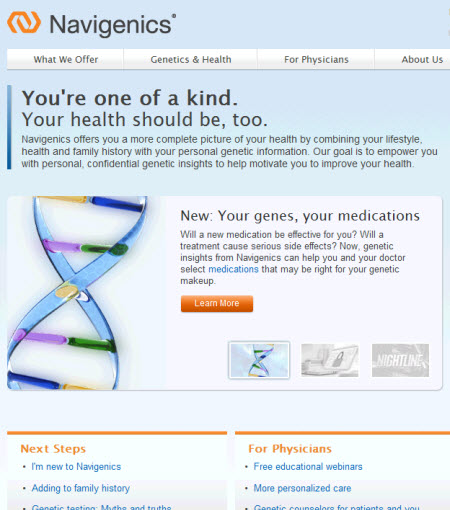 Navigenics is a genetic testing and analysis service, funded in part by Silicon Valley venture capitalists Kleiner Perkins. As the company was launching in 2007, they asked us to help shape the health and medical content they would deliver to their customers.
We developed an initial content strategy, created sample reports for informing clients about disease risk and prevention, recruited and directed a team of freelance medical and science writers, and recruited a content director.
RESULTS
Navigenics continues to use the report format and approach to risk and prevention information that we developed.
"Susan invented a smart, effective editorial strategy for explaining this innovative service and giving customers a personalized action plan. She saved us months of content development work."
David Ansley
former Vice President for Editorial
Navigenics