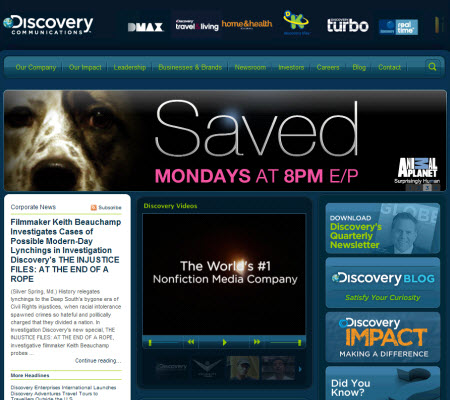 In preparation for a relaunch of Discovery.com several years ago, managers asked us to conduct a site-wide critique. We test-drove 26 content and commerce sections, evaluating suitability of content as well as user-friendliness.
In addition to listing technical glitches and usability "disconnects," our final report recommended improvements to clarify site organization and labeling and to better meet users' expectations.
RESULTS
Discovery.com corrected many of the problems we identified in time for its relaunch.
The site also adopted many of our suggested refinements, improving the experience for visitors.
"Whether assessing a website or editing copy, Susan and Michael keep the audience foremost in mind, and have keen eyes for structural problems, unclear avenues, and unnecessary complexity."
Bill Allman
former Senior Vice President & General Manager
Discovery.com