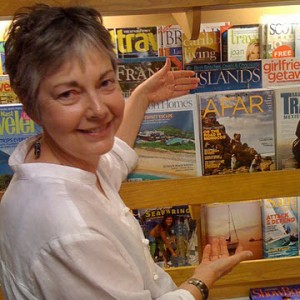 With a master's degree in science journalism from the University of Missouri at Columbia, Susan started her career as a staff writer at Science News and Science 80. In 1986, she co-founded a popular health magazine called Hippocrates (now known as Health and owned by Time Inc.), which won four National Magazine Awards during her tenure.
As a consultant she has launched magazines such as Dwell, trained online editors at websites such as BabyCenter, provided strategic guidance to publications from the New England Journal of Medicine to Acoustic Guitar, and conducted workshops for Cooking Light, Southern Accents, and many others.
In 2009, Susan served as the founding editor of the travel magazine Afar, earning the 2010 gold for best magazine from the Lowell Thomas Travel Journalism awards. She has also been the executive editor of Smithsonian magazine, and for many years was an academic advisor and instructor for the Stanford Professional Publishing Courses. Through ieiMedia, a provider of summer study-abroad programs for American college students, Susan teaches magazine journalism in Urbino, Italy. She is on the editorial board of the Food and Environment Reporting Network, a journalism non-profit that funds investigative stories on food, agriculture, and the environment.