PUBLICATION CHECKUPS, WEBSITE REVIEWS, AND MORE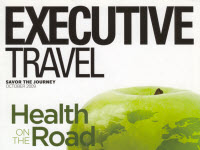 ET's managing editor called our critique "extremely valuable," adding, "I'm excited now to take the magazine to a higher level."
Ever wish an experienced colleague would take a quick look at your magazine, website, or other content-driven product and tell you what's working and what's not? Our streamlined checkups can give you an outside perspective on strengths, weaknesses, and potential improvements.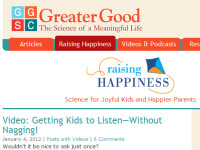 Our review of Greater Good recommended options for an online-only strategy.
We provide a written summary of findings and recommendations and discuss them with you in a follow-up meeting or conference call. If you want to change or upgrade what you're doing, we can advise you on redesigning or repositioning. We can also provide staff training and management consulting to help bring about the changes.
We've done assessments for Executive Travel, Greater Good, Inc., Discovery Communications, British Medical Journal Publishing, Edutopia, World Ark, and Cardiology, among others.
CRITIQUE CHECKLIST FOR PUBLICATIONS
We generally review three recent issues. In addition to any specific concerns you'd like us to focus on, we assess your publication in the following areas:
Cover art and copy
Table of contents
Layout and design, pacing and organization, and mix of subjects
Heads, subheads, display copy, and other "editorial packaging"
Sidebars and information graphics
Story execution, including leads and endings, structure, and quality of writing
Clarity of identity and alignment with editorial mission
Value to defined target readers
CRITIQUE CHECKLIST FOR WEBSITES, DIGITAL PUBLICATIONS, & APPS
Do site visitors rarely delve beyond the first page they view? Are they not as eager to read your articles, buy your product, or subscribe to your service as you'd like? With fresh eyes, we can test-drive your site or online tool, identify the areas that need improvement, and propose a tune-up plan. When reviewing digital products, we believe it's important to consider both content and usability.
Effectiveness of home page
Content strategy, including both audience and business needs
Suitability of visual design
Usability (expert evaluation and/or user testing)
Organization and navigation
Optimized content, for both users and search engines
Presentation of user benefits
Display copy, promotion of content, labeling of links
Clarity of identity and purpose
Value to intended audience
For an evaluation of your publication, website, or other content-driven product, please contact us.
See a summary list of all our services.