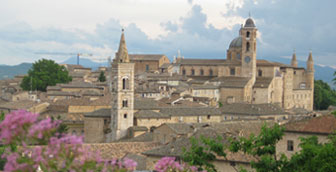 Susan and I have the good fortune of being able to return to magical Urbino, Italy, this summer to teach magazine journalism in ieiMedia's study abroad program for American college students.
If you're an undergrad pursuing a degree in journalism or communications—or you're a college student who's just interested in writing and photography and would like to work on them for four weeks in Italy's gorgeous and undiscovered Le Marche region—why not come and make a magazine with us?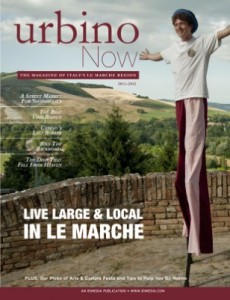 There are still a few slots open for the magazine program, in which students earn college credit as they work with us to create a travel publication aimed at English-speaking visitors to Urbino and nearby destinations. Participants split their time among classroom instruction, in-the-field reporting and photographing (working with interpreters who are themselves local students at the University of Urbino), and writing (and rewriting) their magazine articles. At the same time, ieiMedia runs a similar program on multimedia journalism in Urbino—and this year, we will be encouraging  multi-platform cross-pollination among the two groups of students.
Visit the ieiMedia site to read a full description of the Urbino program, to check out Urbino Now (2011), the magazine that we created last summer, and—if you're ready for an amazing experience studying international reporting and magazine journalism—to apply online for one of the remaining slots. Technically, the application deadline has already passed, so hurry.
Ciao!