RENT A BRAIN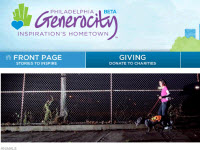 We helped Generocity.org's founder with such pre-launch issues as content assessment, staffing, and processes.
Don't you sometimes wish you could summon up a seasoned colleague who has faced challenges like yours? Maybe you need a solid editor to help you develop a compelling lineup of stories for next year. Or a content expert to offer a second opinion on proposed changes to your magazine or website.
Maybe you want a fellow brainstormer to help dream up a viable online extension of your print brand. Or maybe you're looking for an experienced team leader to review a critical management move or advise you through a new initiative.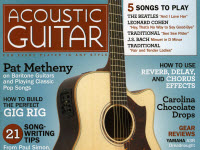 When AG's associate publisher took on a key editorial role, we advised him through the transition.
Having helped create, overhaul, or direct dozens of publications, websites, and other content-driven products, we're ready to lend our expertise. We've assisted such clients as Generocity, Acoustic Guitar, EyeNet, FitLinxx, VIA, Asiatica, UCLA, and Stanford magazine.
MANAGEMENT CONSULTING SERVICES
On-call advice and "reality checks" as issues come up
Quick critique of a whole publication or a specific section, an entire website or a particular application
Assess whether the content strategy aligns with the business strategy
React to planning documents
Coach managers whose roles and skill requirements are changing
Advise on staffing, job definitions, and editorial and content production processes
Evaluate candidates for key positions (see recruiting)
If you're looking for management consulting, please contact us.
See a summary list of all our services.