MANAGING YOUR MEDIA BRAND ACROSS ALL CHANNELS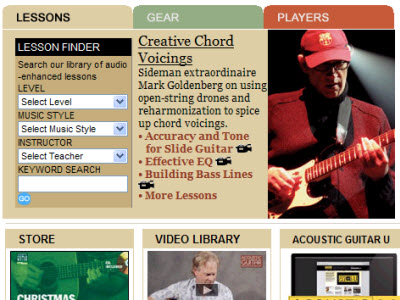 We helped
Acoustic Guitar
re-purpose its content into an interactive, practical form online.
How do you put your publication's content online without undercutting its value in print? Should you stop publishing your physical magazine altogether? How can you do something in the digital realm that's truly valuable and unique? Does every media property need a smart phone app?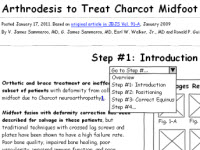 A medical publisher followed our conceptual mock-ups to build a
Web-based surgery guide
.
Whether you're trying to develop a full-blown multiplatform strategy or just considering a single new initiative, we can help you sort through the questions and map out a plan that extends your media brand effectively and sensibly. Among the clients we've assisted in this way are Acoustic Guitar, the Journal of Bone and Joint Surgery, Greater Good, and We Wanted to Be Writers.
MULTIPLATFORM SERVICES
Evaluate content resources, in-house expertise, and audience research
Facilitate brainstorming of possible new directions
Recommend strategic options and prioritize list of initiatives
Develop sample content and prototypes
Assist with production
Advise on multiplatform processes and staff structures
Train and coach staff members
Prepare RFPs for outside contractors; evaluate proposals
If you'd like help developing a plan to meet the challenges of multiplatform publishing, please get in touch.
Learn more about our launch and revamping services. Or see a summary list of all our services.