We help clients launch and improve magazines, books, websites, and more.
We can help you:
Find out more about: Our services | Susan West | Michael Gold
Connect with us: Twitter | Facebook | E-mail newsletter
What's New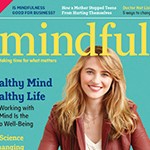 ♦ We helped launch Mindful magazine and upgrade its website.
♦ John Sheehy's history of Reed College won an oral history prize. Susan West edited the book.
Visit our portfolio
Resources

♦ Guerilla User Testing: A quick DIY routine to gauge how user-friendly your website is (or isn't).
♦ 10 Tips for Launching: A magazine, a site, an article, a book—almost anything, really.
See all resources.
ContentWise Blog

♦ Food and Environment Reporting Network is a non-partisan venture that funds investigative journalism.
♦ eHow for Brain Surgeons and other "crazy" content strategies.
Read more from our blog.