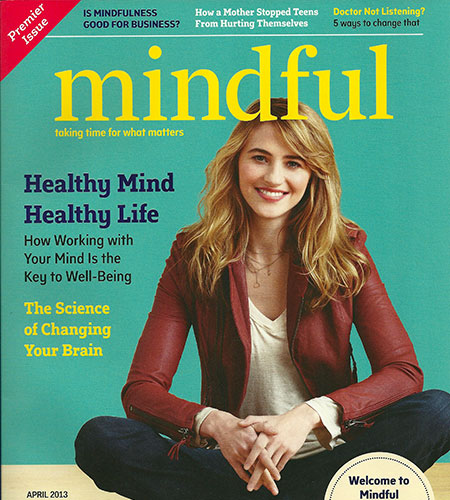 The nonprofit Foundation for a Mindful Society, publisher of Shambhala Sun and Buddhadharma magazines, asked our help in launching a new magazine covering mindfulness for a mainstream audience.
We consulted on content strategy and coached top editors through the creation of a detailed editorial blueprint for the new magazine. We also advised on launch-issue story ideas, recommended writers to work with, and provided feedback on early drafts of articles. In the digital realm, we helped plan and implement an upgrade of the pre-existing website to promote magazine subscriptions, publish selected magazine content, and offer online extras. In addition, we advised on the choice of platform for a digital edition of the magazine.
RESULTS
Mindful magazine launched successfully in spring of 2013.
The magazine began with a circulation of 65, 000, primarily in North American. It is expected to grow beyond 100,000 in 2014.
Following the magazine's launch and completion of the upgrade of Mindful.org, traffic to the website increased dramatically—sixfold over the same six-month period in the previous year.
Mindful began selling and distributing a digital edition of the magazine through Zinio.